So, I decided to go to Walmart to get one of those plastic folding tables to serve as a sort of desk. This will be perfect for doing schoolwork on, as well as craft projects and sewing (when I get my machine back from the Bernina dealer). I plan on getting another of these really nice tables soon. I've decided that the back section of my living room (where the fireplace is) will be like my sewing/work room - eventually. Right now it's a mess.
Anyway - I have two plastic drawer thingies that I decided I should
finally
clean out. And yes, I did succeed in cleaning them out. But I've also succeeded in turning my new "desk" into a disaster zone. Check out the picture below.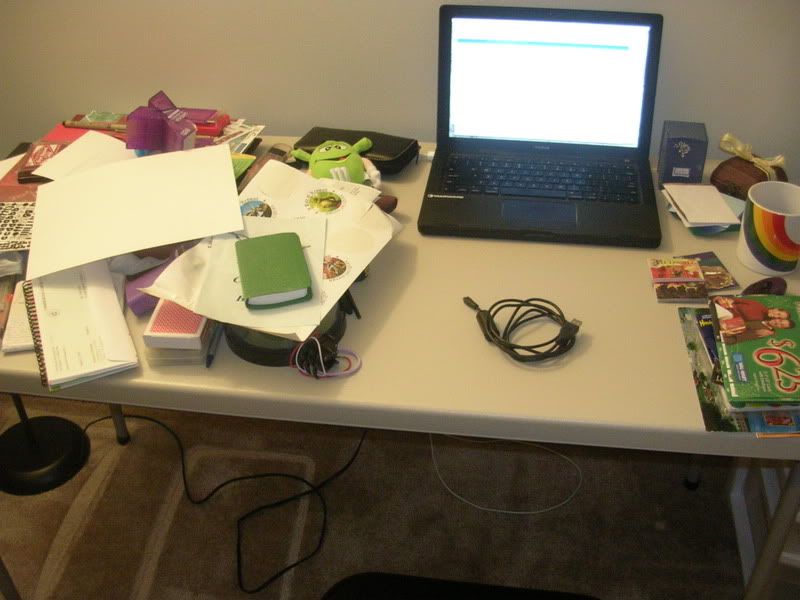 So ... it looks like I have more work to do. It'll have to wait till tomorrow, though. I don't feel like messing with it tonight.