The author of the well known Redwall series, Brian Jacques, died the night of February 5th after suffering a heart attack. He was 71 years old.
I first heard the news of Brian Jacques' death last night from a close friend who knew Mr. Jacques, before it went into the news, and at first I didn't want to believe it. And even now that the sad news is all over the internet, it's still hard to take in.
Brian Jacques first wrote Redwall for the children at the Royal Wavertree School for the Blind in Liverpool, making the story as descriptive as possible so the children could "see" the story happening in their minds. The book is about Redwall Abbey, a building inhabited by otters, mice, voles, moles, badgers, and squirrels. These animals live peacefully in Mossflower country, always managing to find something to celebrate, or some reason to have a big feast. But when this peace is threatened by an evil searat, an unlikely warrior, Matthias, rises up in defense of his friends. He is guided by the spirit of Martin the Warrior, the mouse who originally founded the abbey, and with the help of some new friends, defeats the bad guy.
Since then Brian Jacques has contributed 21 books to the series, and was still working on the 22nd, "Rogue Crew", when he passed away. In addition to the Redwall books, he's written a Redwall Cookbook, two Redwall picture books, and started a new series called The Flying Dutchman. A conclusive list of his books can be found at his wiki page,
here.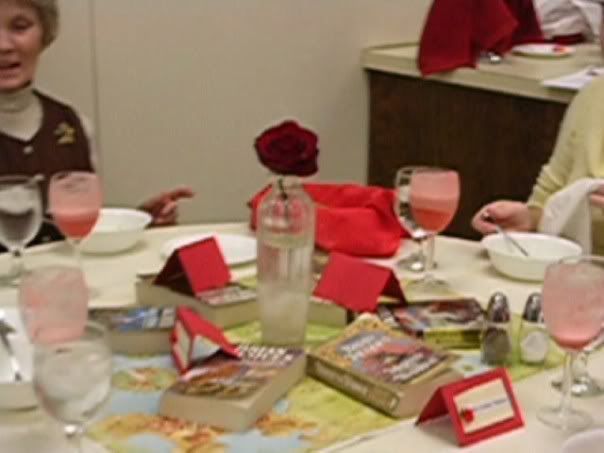 Many years ago, as my final project for a cooking class in college, I had a Redwall Feast. Everything, including the drinks, were recipes I had found on
Redwall Kitchen
. This coming weekend, in honor of the late Brian Jacques, I will make another Redwall feast using recipes from his own Redwall Cookbook. I ask that you join me in toasting, and eating, to a great man.